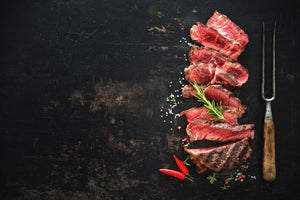 BEEF
Chicken
Lamb
Smoked products
Our story
The Meatcart is an online halaal wholesale and retail butchery. It grew out of its founder's passion for everything meat. Muhammad Ghoor, founder of The Meatcart had the idea of an online butcher whilst working in the financial services industry. The business started in 2015 and the processing facility is based out of Limbro business park, Johannesburg.
We pride ourselves in bringing you quality meat, delivered to your door. We are also your boutique butcher and can provide you with Wagyu beef, game meat, dry aged, special cuts, braai catering, smoked meat and more. We can also process your carcass inhouse whether it be into sausages or even biltong .Let us know what you are looking for and we may be able to help.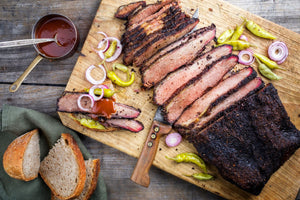 The Smokehouse
We smoke small batches of brisket, beef ribs and chicken thighs on a weekly basis. Smoked meat has a distinct flavor from the smoking process that cannot be duplicated. We hand marinate our meat with a blend of natural spices and smoke it for up to 6 hours the traditional way. All smoked products are heat and eat ready, making them into easy delicious and versatile meals.